Welcome to the new US Micro Screw Standard Screws page.
While we're calling these screws "standard", they aren't the kind of screws you'll find anywhere else.  We are offering a new line of small diameter and small head screws which we've created based on our years of supplying the industry with custom screws.  We are in the process of building inventory so our selection is still limited.  We'll be adding more items in the coming weeks so check back soon.
We currently offer the following standard sized micro fasteners and will be adding more. Check below for download links to the technical drawings and 3D CAD files (STEP format). You can order these screws directly from Amazon by clicking the PURCHASE button below each item.
[table "6" not found /]

[table "7" not found /]
---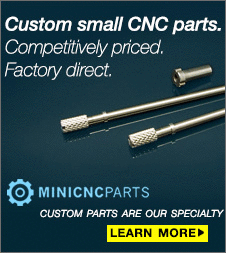 Standard head thicknesses down to 0.2mm.
Machine screws from M0.6 / #000 and larger.
Thread forming screws from M0.6 / #000 and larger.
Low Minimums (1000 pieces).
Rigorous testing procedures include– torque analysis, salt spray, plate testing, hardness check and plating thickness check.
Optical inspection and self locking patches are all available.