Frequently Asked Questions


GENERAL
What materials do you guys offer your micro screws in?
Typically our small screws are case hardened steel but we can produce fasteners in a wide range of materials, including aluminum, 316, 316L and 410 stainless steel. If you need something special, please send us a request using our custom online screw builder. Some of our materials can be found here.
What if I want less then 1000 units?
Our minimum order quantity is 1000 pieces on all custom orders.
What's the most screws I can order?
We have several manufacturing partners in Asia and can supply up to 5 million pieces per year per screw type.
Do you guys only carry screws?
We are currently in the process of expanding our product line of specialized/hard to find items. Currently we also produce custom springs and wireforms, standoffs and similar styled spacers, chicago screws and other micro sized, hard to find fasteners.
What kind of quality fasteners can I expect?
Our manufacturing partners are ISO 9001 (quality control) and ISO 14001 (environmental) accredited, and all products are RoHS compliant.
I'm working on a tight deadline and I need screws ASAP. Can you help me?
We normally have a 6-8 week lead time for all custom mini screw orders. For a $300 fee we can often expedite an order to 3-4 weeks.
I'm not sure what screws I should be using or I need a little engineering help. Do you guys offer assistance?
Direct your e-mail over to our engineering department and someone there will get you set up with the proper solutions to fit your specific application.
I need a custom micro screw and I don't see it on listed on your site. What do I do?
If your custom fastener can't be built using the 'custom' options on our form then send us a request and we can get you a quote as soon as possible.
I need a large order of custom micro screws but I'm not sure what size I need. Can US Micro Screw help me?
US Micro Screw is here to serve you. We have a complete engineering department with top notch word class engineers in a wide range of disciplines that are available to consult with you about your micro fastening needs.
What if I'm not happy with my order?
US Micro Screw takes pride in offering you world-class products and service you can count on. If there is a problem with your order, we guarantee to correct the problem at no additional cost to you.
ORDERING/SHIPPING
What types of payments do you accept?
We currently accept wire transfers, checks, and credit cards .
What are your payment terms? 
Pre-pay on orders less than $1000.
How long will my order take to process and ship?
We normally have a 6-8 week lead time for all custom orders. We offer a rush service for an additional fee with an expedited lead time of 3-4 weeks.
How do you guys ship?
We ship by UPS or FedEx
Does US Micro Screw only ship within the United States?
We ship domestically and internationally.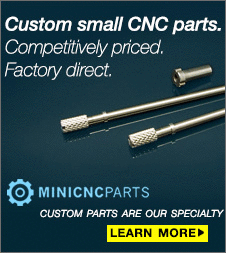 Standard head thicknesses down to 0.2mm.
Machine screws from M0.6 / #000 and larger.
Thread forming screws from M0.6 / #000 and larger.
Low Minimums (1000 pieces).
Rigorous testing procedures include– torque analysis, salt spray, plate testing, hardness check and plating thickness check.
Optical inspection and self locking patches are all available.