Micro Screw , Mini Screw & Small Screw Sizes

US Micro Screw offers a variety of standard and specialized thread sizes. Aside from our standard small screws we can build your custom fasteners in any variety of customizable screw options: thread size, counter sunk and pan head size (down to 0.2 mm), length, drive type (Philips, slotted, Torx, square, hex, etc), finish and coating. Our small machine screws, small metal thread forming and small plastic thread forming screws are made of the highest quality materials and manufacturing capabilities and undergo rigorous testing procedures to ensure that we deliver the best products.
Custom Screw Size Range–
M0.6
M0.8
M1
M1.2
M1.4
M1.6
M1.7
M2
M2.3
M2.5
M2.6
M3
M4
M5
000-120
00-90
0-80
1-64
1-72
2-56
2-64
3-48
3-56
4-40
4-48
Available in-
-machine screws
-metal thread forming screws
-plastic thread forming screws (trilobular threads)
-Screw and washer assemblies (SEMS) are offered in all standard head and thread forms and sizes.
-Materials available- steel, titanium, aluminum, brass, etc.
-Self locking thread lock/glue patches are available on all small screws if specified.
-ROHS compliant finishes available. Zinc, Black Zinc, Nickel, Black Nickel, etc.
Sizes-
US Micro Screw also carries a customizable selection of varying head sizes and lengths. Build your custom micro fastener to any dimensions and receive a quick quote or check out our standard micro fasteners and limited stock micro screws.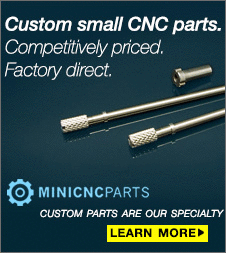 Standard head thicknesses down to 0.2mm.
Machine screws from M0.6 / #000 and larger.
Thread forming screws from M0.6 / #000 and larger.
Low Minimums (1000 pieces).
Rigorous testing procedures include– torque analysis, salt spray, plate testing, hardness check and plating thickness check.
Optical inspection and self locking patches are all available.