Custom Small Screw and Micro Screw Options
US Microscrew is the best source for custom microscrews. We are confident that we can provide you with the greatest variety of options for all your microscrew and metal fastener needs. Consider the options below and we think you will see the difference US Microscrew offers our customers.
Threading and Head Types
Machine screws
Industry relies on quality machine screws to attach metal and more. The definition of a machine screw is similar to that of a small bolt. A machine screw does not taper at all, resulting in a blunted end. A screwdriver is used to fasten the screw in place and rarely a wrench is used. Most companies find the screwdriver style heads easier to use because they allow for faster retightening. The threading of a machine screw can be customized to meet your project guidelines. It is likely that one of the many standard threading is what you will need though.
Metal Thread Forming
Metal thread forming screws have raised threading that fits into machined grooves. When driven into wood and some plastics, a metal thread forming screw will imprint a thread pattern into the material. There are numerous types of metal thread forming screws such as Type A, AB, or B Tapping screws which have a tapered point. Type A is used in thinner metals of 0.015-0.050 inches thicknesses. They can be used with sheet metal, plywood, and other materials. Type AB is used in thicker metals of up to 0.200 inches. They can be used on the same types of materials as Type AB and have a sharper point and more closely spaced threading than Type A. Type B is a blunt tipped thread forming screw that is used for thick metal sheeting, plastics, asbestos, and plywood.
Plastic thread forming (trilobular)
These specialty screws are made specifically for fastening to plastics and no other materials. They feature deep threading that provides a tight fit with the plastic it is being used with. This means that screws stay tight, with less maintenance over time compared to other plastic screws. The trilobular design means that screws are easier to drive as well.
Screw Head Types
Microscrews come in a variety of head types. Some of the more common varieties are Binding, Cheese, Fillister, Flat, Button, and Hex, Hex Trim, Oval, Pan, Round, and Truss. The type of head you choose depends upon the project you need it for. One or the other might be a better fit. The experts at US Microscrew can help you determine the screw that will best meet your needs. Contact us today or use the handy Ezscrewbuilder system to help us more quickly get your project moving.
Materials and Finishes Offered
US Microscrew offers a wide variety of finishes and materials that are sure to meet your needs. All of the materials and finishes listed below are rigorously tested to make sure that only the best materials are used to manufacture your custom screw. We use the following tests: torque analysis, salt spray, plate testing, hardness check and plating thickness check. Look around and you will see that our choices are more numerous than a lot of industry competitors.
1010 Steel
1018 Steel
1020 Steel
Case Hardened Steel
Black Oxide Steel
Zinc Plated Steel
Nickel Plated Steel
Stainless Steel
302 Stainless Steel (302SS)
302HQ
304 Stainless Steel (304SS)
316 Stainless Steel
316L
410HT
410 Stainless Steel (410SS)
Brass
Copper
Custom Screws
US Microscrew specializes in creating custom screws for our customers. We offer many different options so we are confident that we can make sure that you get the screw you need to get your project on the fast track to success. Although there are thousands of different combinations to choose from, it is easy for our experts to understand your manufacturing needs. If you are unsure exactly what you need, we can help you figure it out with one of our highly skilled experts in screw development and fabrication. We have experience with small and large orders. We are the answer for small scale manufacturing because we do not require a large minimum order but a low 1,000 screw minimum to custom design your screw. With custom screws, the design and fabrication potential is limitless, helping encourage innovation and excellence in manufacturing and industry.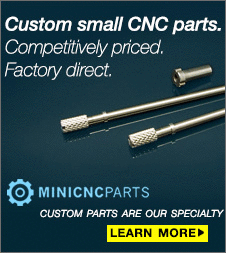 Standard head thicknesses down to 0.2mm.
Machine screws from M0.6 / #000 and larger.
Thread forming screws from M0.6 / #000 and larger.
Low Minimums (1000 pieces).
Rigorous testing procedures include– torque analysis, salt spray, plate testing, hardness check and plating thickness check.
Optical inspection and self locking patches are all available.