Who Is US Micro Screw?

The Story Behind the Products.
US Micro Screw is a US based company with offices in Seattle, WA and St. Paul, MN. We are custom micro screw specialists and an international distributor of technical solutions for all small diameter threaded applications. US Micro Screw was founded upon the idea that we could offer hard to find micro screws, custom manufactured to our customers' specifications, with low minimum order quantities, at competitive pricing. That is why we don't typically stock screws (except for what is on our clearance page) and our minimum quantities are 1,000 pieces, making us the ideal choice for even small manufacturers. We have expanded our custom fastener line to include custom bolts, stand offs, and springs as well. Custom springs are available with a minimum order of 5,000 pieces.

Our products are routinely specified by engineers and product designers for a variety of high profile domestic and international products. Although we are located in the United States and cater to a domestic market, our products are shipped worldwide to many satisfied customers.
Witness the Difference.
US Micro Screw partners with factories in Asia that specialize in micro screw production using the most modern fabrication technologies. All factories are ISO 9001:2008 certified and all our products are RoHS compliant. All materials and finishes are tested regularly so you are guaranteed to receive consistently high quality products from US Micro Screw. If you need a job completed quickly, we offer a rush service. Simply ask us at the time of your order and we will work with you to make sure you get what you need when you need it. Whether you need 1,000 screws or a million, we can help you procure quality materials for your manufacturing needs so your product can perform at its best.

Your Purchase. Our Commitment. 
Our philosophy is simple: We offer world class products that meet or exceed industry standards and a level of customer service that is unequaled. Our micro screws are manufactured exactly to your specifications and if your order is anything less than perfect, we will correct it quickly, and at no extra cost to you. Your 100% satisfaction is guaranteed when you form a business relationship with us. Contact us today and let us know what we can do to help you. Our experts are happy to answer any questions or concerns you might have or help you design the right fastener for your project. We offer upfront no hassle quotes at no cost to you. Let us show you the US Micro Screw difference today.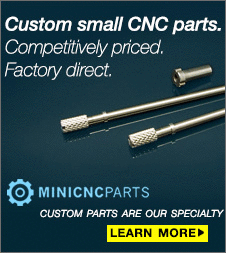 Standard head thicknesses down to 0.2mm.
Machine screws from M0.6 / #000 and larger.
Thread forming screws from M0.6 / #000 and larger.
Low Minimums (1000 pieces).
Rigorous testing procedures include– torque analysis, salt spray, plate testing, hardness check and plating thickness check.
Optical inspection and self locking patches are all available.